HSH-MINI lever hoist / block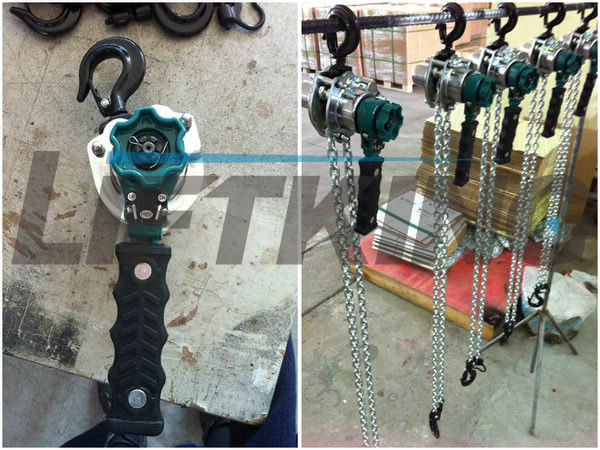 Technical Features

1.HSHMINI Lever Hoist is an efficient and versatile lifting tool, which is capable of being widely used in factory, power plants, communication, laboratory, transport and the home for installing machines, lifting goods etc.
2.Superior Grade 100 load chain-chrome plated.
3.Forged and heat treated load hooks with batch traceability and stretch indicators
4.Double pawl brake system
5.Asbestos free brake linings
6.100% load tested to 1.5 x WLL.
7.Sealed roller bearlngs.
8.2000 Cycle batch test
9.MBL of 400% of WLL.
Specification